"Songs From The Psychedelic Time Clock" CD
$

5.00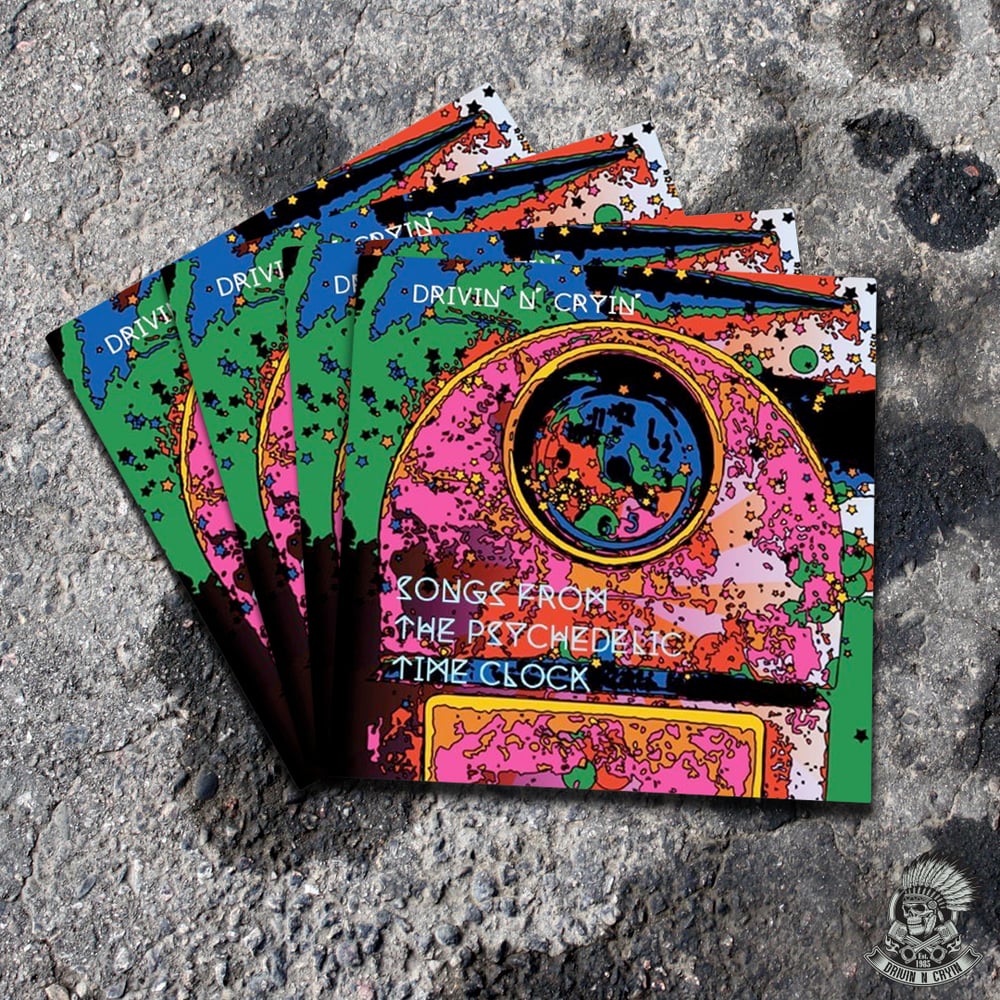 Following up June 2012's "Songs From The Laundromat" and September 2012's, Paul Ebersold-produced "Songs About Cars, Space and The Ramones," Drivin N Cryin releases "Songs From The Psychedelic Time Clock," the third of four EPs to be created and released over a 12 month period. Both an homage and an update to the garage band sound of the '60s, this new EP explores the experimental facet of the Drivin N Cryin sound with flourishes of 12-string guitar, electric sitar, synthesizer washes and horns while continuing to showcase the strength of Kevn Kinney's songwriting.
Track Listing:
The Little Record Store Just Around The Corner,
Metamorphcycle,
Upside Down Round And Around,
Sometimes The Rain (is just the rain),
In The Sound Room,
The Psychedelic Time Clock.
Executive Producer: King Rhoton.
Produced by Kevn Kinney and Chris Griffin.
Kevn Kinney: vocals, guitars;
Tim Nielsen: bass, back up vocals;
Dave V. Johnson: drums, back up vocals;
Sadler Vaden: guitars, back up vocals;
Roger Ruzow: trumpet;
Andre Griffin: keys.